The Chiropractor Who Keeps Patchogue Healthy
Welcome to Patchogue's Great South Bay Chiropractic website! This site is especially designed to educate my health-conscious neighbors-the residents of the Patchogue community about the benefits of Chiropractic. As a chiropractor, I have the privilege of helping people who suffer from a wide range of health issues. As you would expect, I treat traditional neck and back problems, but I've also had remarkable success with a variety of problems you wouldn't normally associate with the spine. Chiropractic is safe. Chiropractic is natural. And Chiropractic works!
Benefits of a Holistic Approach
My patients reap the full benefits of a holistic approach to health and complementary medicine. Deep tissue massage techniques offer unparalleled recovery advantages from even the most painful and resistant injuries and degenerative tissue diseases. I offer a full range of treatment options, continually striving to provide the latest advancements in spine and muscle rehabilitation to Patchogue and the surrounding community. I'm especially proud of my on-site gymnasium and my latest addition, the DRX 9000 decompression therapy.
The Potential to be Healthy
Every person carries the inborn potential to be healthy. The body heals from the inside out; it takes time and patience to gently evolve back to health after a traumatic injury or prolonged tissue degeneration. Medications are a quick fix or a lifelong commitment, forcing your body into a state of dependence, rather than allowing it to find its own path back to wellness. The natural approach to treatment offers stability and constancy. Wouldn't you rather assist your body in healing itself safely and permanently, without resorting to chemicals that you were never meant to consume?
Information is key-when you understand how your body works and that all its systems are interdependent, your attitude is forever changed. You're no longer a passive spectator in your life; rather you become the empowered director of your future. That's why I'm committed to helping my current patients and all Patchogue-area residents become fully aware of how the choices they make affect every aspect of their health. It never fails; once you know the truth, you make better, healthier choices. My priority is to educate the people of Patchogue to look at the whole picture, and to work in concert with their bodies' natural instinct to heal.
Good Health Habits Take Practice
It's vital to realize that after a problem is corrected, it requires regular attention to maintain this new state. You wouldn't expect to remember how to play the piano if you took lessons but stopped practicing for a year. The same is true of your body. You must continue to practice your new health habits to achieve and maintain your peak performance, regardless of the degree. The amazing thing is how much improvement you can experience-in all aspects of your health–with regular care. You'll find levels you never imagined possible through a regular treatment schedule.
Take the first step on your new path to achieving a happy and harmoniously healthy body, mind, and soul. Call our Patchogue chiropractic office today to schedule your consultation and begin experiencing the benefits of Chiropractic care!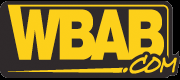 Click to listen to the Great South Bay Chiropractic Ad as Heard on WBAB Audio file (1:00)
Dr. Andrew Farrago | Patchogue Chiropractor NY